Stantec adds Olufunminiyi Olubajo as sustainability consultant
Design and engineering consultancy Stantec has added Olufunminiyi (Olu) Olubajo as a sustainability consultant in the firm's environmental services team. He will be based in Mississauga, Ontario.
Olubajo will focus on sustainability process improvement, reporting, and technology for a range of key clients. He will also work on developing and implementing an automated sustainability reporting system that can be integrated into current enterprise management systems.
Olubajo has experience developing sustainability strategy and frameworks, as well as advising on sustainability reporting and assurance. He works with internationally recognized standards, including GRI and other frameworks.
Prior to joining Stantec, Olubajo spent five years at PwC's Lagos office, where he most recently was a sustainability senior associate. His engagements included strategy roadmap work with the Nigerian government on achieving UN Sustainable Development Goals.
He holds a master's degree in information technology from the University of Lagos and a bachelor's degree in computer science from Afe Babalola University.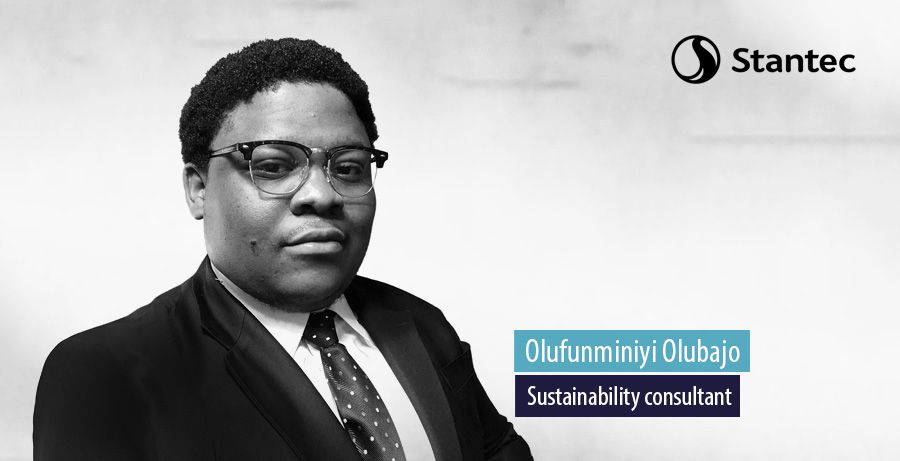 "We are thrilled to have Olu join our environmental services team in Ontario," said Dylan Hemmings, VP of environmental services at Stantec. "His experience in sustainability and ESG is a great addition to our growing Climate Services Team, which also includes climate risk and vulnerability assessment, adaptation, governance, carbon strategy and greenhouse gas."
Organizations are increasingly in need of environmental, social, and governance (ESG) consulting as government regulations change and tighten in the area. They also present an opportunity to attract customers and talent – especially from younger cohorts – that increasingly value ESG achievement when selecting products, services, and workplaces.
"ESG means taking a holistic approach to how companies operate and the environmental and social impacts of those activities," Olubajo said. "It offers a clear indication of how responsibly managing both environmental issues, such as climate change, and social issues, such as diversity and labour, can positively impact a company and create added value in multiple ways."
"I'm excited to help Stantec expand their role as a trusted partner for companies seeking to build capacity and resilience in response to emerging trends in sustainability and climate change," he added.
The Edmonton-headquartered consultancy earlier this year hired Mie Takahashi as a senior electrical engineer in its buildings practice in Markham, Ontario.