Over half of firms wasting 'significant' IT spend on cloud inefficiencies
More than half (52%) of IT professionals admitted their organizations have wasted "significant" IT spend because of inefficiencies with cloud platforms and services, according to Aptum's 2023 Cloud Impact Study.
The cloud consultancy's annual report surveyed 400 senior IT professionals at organizations with 250+ employees across the US, Canada, and UK.
Nearly three quarters (73%) of respondents said their cloud investment had resulted in higher-than-expected IT costs within the last 12 months, a 28% jump from 2021. The overwhelming majority (92%) said they are likely to conduct a full ROI analysis of cloud spending.
The survey identified several key factors causing increased cloud-related costs, including poor planning and insufficient internal expertise. Indeed, 62% of IT professional said lack of internal expertise prevented them from expediting cloud implementations.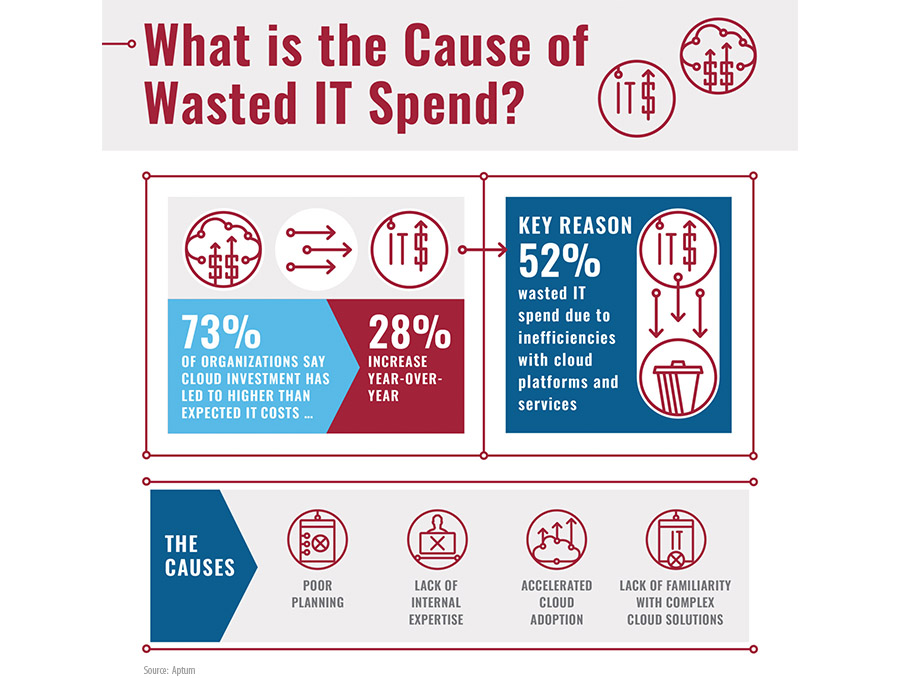 "It isn't the cloud that is costly but the lack of observability and governance which hinder management and lead to cost overruns. This shortfall significantly hampers the ability to unlock the cloud's potential for enhancing operational efficiency while controlling costs," said Ian Rae, who was named president and CEO of Aptum earlier this summer.
The Aptum report says cost savings can be achieved with a clear cloud investment strategy that enables strong visibility and cost controls. A good strategy will leverage FinOps (a portmanteau of finance and DevOps) to ensure efficient cloud operations.
FinOps is an operational framework and cultural shift that aligns technology, finance, and business to drive financial accountability in cloud transformations.
According to Aptum, FinOps drives greater visibility into expenditures, allowing teams to be more cost-conscious; it helps identify underutilized resources for termination; it encourages cost to be part of the organizational mindset and culture; and its iterative nature allows for continuous improvement in financial management.