Most Canadians think their remote bosses have done a good job
Three-quarters of employees in Canada (76%) think their boss is a good remote manager, according to a survey from Robert Half. The staffing and HR consultancy polled more than 500 Canadians in March and April 2021.
"Despite the curveballs the pandemic has thrown, most workers feel their boss has guided them successfully, even from a distance. That says a lot about the strength, adaptability and commitment of leaders in Canada," said David King, Canadian senior district president of Robert Half.
Though managers have performed well in their remote roles – developing remote leadership skills on the fly – employers identified several areas for improvement.
Twenty-nine percent said their bosses could do a better job communicating, 21% said they should do more to promote work-life balance, and 20% said they should do more to recognize the achievement of employees.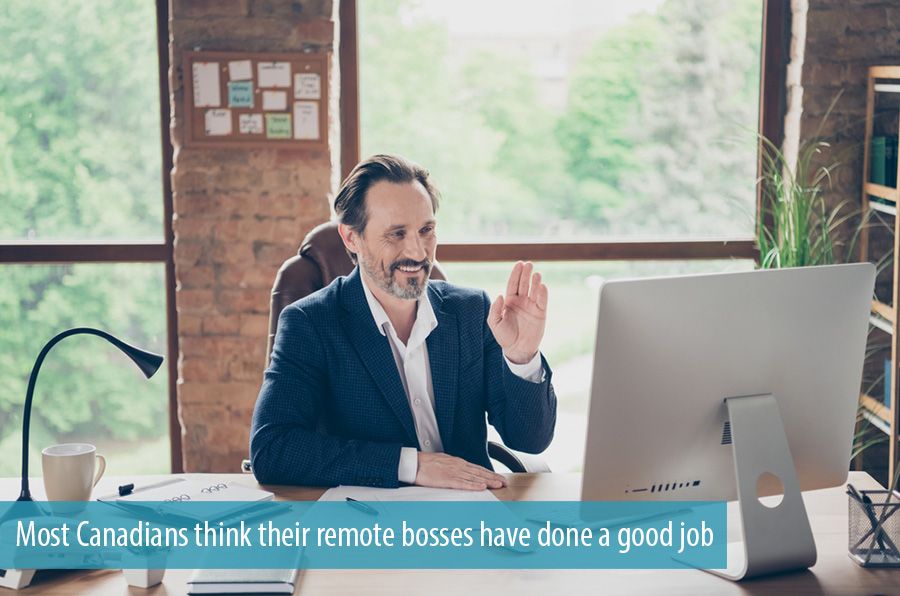 Bosses identified the same areas as being the top challenges in managing dispersed teams. Twenty-one percent identified difficulty in communicating effectively with team members, 18% said it was hard to gauge workloads and help staff avoid burnout, and 18% said it was challenging to effectively recognize and reward employee achievement.
Robert Half says managers should try to address these concerns so they can build stronger relationships with their remote employees. Though many companies are eager to get their workers back into the office full-time, many knowledge work companies – including consultancies Deloitte and PwC – are implementing hybrid work models. That means remote work management skills will remain relevant.
"Managers can build on the positive connection they've developed with employees while working remotely by communicating proactively, soliciting regular feedback, and looking for creative ways to foster a culture that supports greater employee engagement and job satisfaction," King said.
Managers should endeavour to communicate often, since frequency of contact allows for better understanding and accommodation of employee needs. Robert Half's experts also recommend implementing a formal appreciation program, rewarding small wins with gifts, or giving kudos at team meetings to better recognize employees' hard work. This can have a significant impact on morale, productivity, and retention.
Finally, managers should stress the importance of work-life balance by reminding employees to take their vacation time, and if necessary, unplugging completely.